This week, we'll be sharing stories about those furry members of our families--our pets!
---
Here are the books we'll be reading this week, along with some videos, links, and activities to accompany them!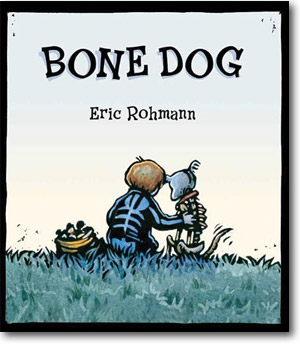 Read more about Eric Rohmann and his book, Bone Dog.
Meet Eric Rohmann in the video below:
Here's a preview of A Pet for Petunia
Watch this animated adaptation of Children Make Terrible Pets!
---
---
And be sure to check out the related online activities about pets:
DLTK—
arts and crafts featuring cats, dogs, fish, and other
pets
---
And, finally, if you liked today's stories, here are some more great books about dads!
City Dog, Country Frog by Mo Willems
Just Me and My Puppy by Mercer Mayer
The Cat Came Back by Fred Penner
Pocket Pets by Alvin Silverstein
The Class Pet from the Black Lagoon by Mike Thaler
The Ferret's a Foot by Colleen A. Venable
---
Have a great week, and we'll see you next Tuesday!