This week's storytime is all about stars and the night sky!
---
Here are the books we'll be reading this week, along with some videos, links, and activities to accompany them!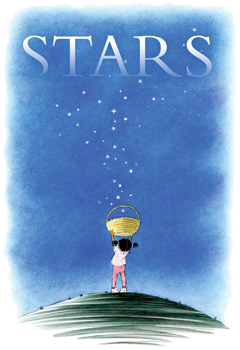 Watch this stop-motion animated version of the story:
---
You can also download this week's Takeaway page by clicking here.
---
And be sure to check out the related online astronomy and stargazing activities:
---
And, finally, if you liked today's stories, here are some more great books about stars and the sky!
The Magic School Bus Sees Stars by Nancy White
Zoo In the Sky by Jacqueline Mitton
Mr. Putter & Tabby See the Stars by Cynthia Rylant
Star Gazer by Ben Morgan
Arthur and the Comet Crisis by Stephen Krensky
Fancy Nancy Sees Stars by Jane O'Connor
---
Have a great week, and thanks for coming to storytime!